Use promo code: new after you join for Free Solo ads and more!
All members may view 10 solos from the members area or email and
receive a free solo ad in exchange if done within 24 hours!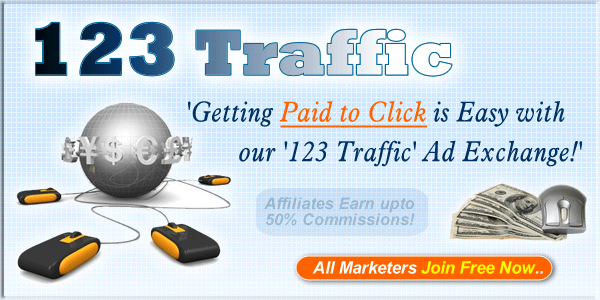 YOU CAN ALSO WIN THINGS LIKE LIKE CASH, SOLO ADS, BANNER and TEXT ADS plus FREE TRAFFIC LINKS HOT LINKS and LOGIN ADS!

Downline Builder - Cloak Urls - Login Ads - Email Downline- Make Our Ad Exchange MORE Profitable to Join!
THE MORE YOU CLICK THE MORE YOU WIN!
PROS EARN a WHOPPING 50% COMMISSIONS ON REFERRAL PURCHASES!
Fast member ad approvals from admin. No waiting forever to get your ads released!

---Members Hotlink---
Two Fantastic Free Programs!


50000 points on joining | 200 points for every ad read | 200 points for every solo ad click | 500 points for every referral | Post 5 times a day | $5.00 for every paid referral | 500 points added monthly
Price is $10.00 For Lifetime Membership!

Sign Up Free, Then Upgrade Inside!

5000 points on joining

200 points monthly

100 points for every ad read

100 points for every solo ad click

50 points for every referral

Post once every 3 day(s)

$2.00 for every paid referral